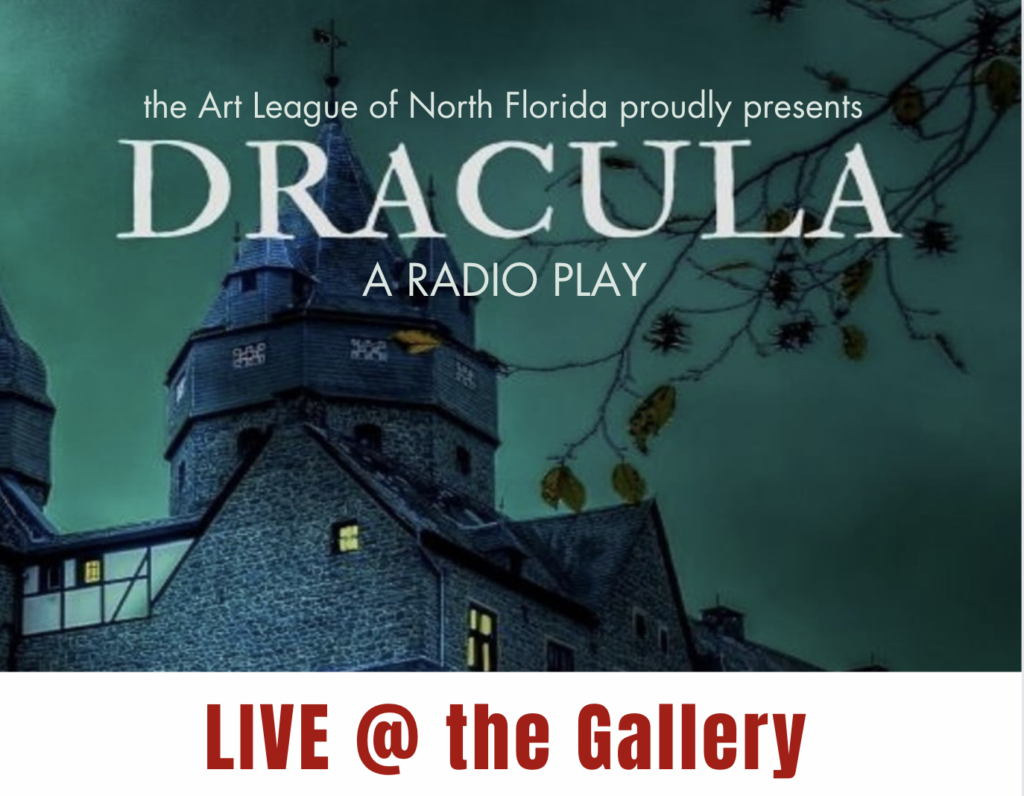 We are most excited to welcome UF's Driveway Theatre Project back to Lake City to perform the legendary tale of Count Dracula, re-vamped as a live radio play! Join the cast on Friday the 13th in October as they tell the tale of the most famous of all vampires.
Showtime: 6:30 pm
Refreshments will be served prior to the show, so come early! Seating will stop a few minutes before showtime.
Adapted from the Bram Stoker novel & Directed by Derek Wohlust
Rated PG | 50 minutes
Cost: FREE with ticket
Seating is limited. Get your tickets today!
You can show your e-ticket at the door or just tell the door staff your name when you arrive. See you there!