Annual membership to the Art League of North Florida
Individual Membership $30
Ages 18 & Older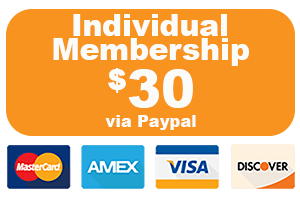 Couple Membership $45
Ages 18 & Older
Youth Art League Membership $15
Ages 12-17
Membership Privileges:
Improve skills and learn new techniques through presentations.
Participate in juried and non-juried exhibitions.
Hear speakers on a variety of topics.
Go on paint outings.
Enjoy the company of other artists.
Communicate with artist through email, art directory and ALNF blog.
Social media promotion of your work.
Support community through art programs for children/adults.
Support art and classes for veterans at domiciliary and VA Hospital.
Hang and sell your artwork through our Art on Loan Program at local businesses.
Art on Loan Program
The Art on Loan Program is provided by the Art League of North
Florida in conjunction with the Gateway art Gallery.
Not only can you exhibit artwork that represents your community,
but you can also support the gallery and local artists who share your community
The Gateway Art gallery will provide support in picking out the
perfect artwork for your office. We will provide delivery and pickup of artwork as
well as assist with placement and hanging.
Crafting
Local crafters are invited to participate in displaying their art and selling their wares at the Gateway Art Gallery.
To join through the mail, send remittance to:
ALNF Treasurer
168 N. Marion Ave.
Lake City, FL 32055
Please include your Name, Address, Telephone Number, Email Address.
Also include your art medium and any areas in which you might like to volunteer.