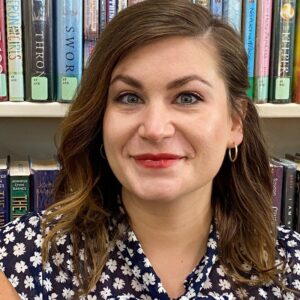 The Art League of North Florida held its anticipated luncheon and membership meeting in May, featuring guest speaker Kate Duong, Youth Services and Outreach Librarian for the Columbia County library system, and advocate for the arts and art education. Kate discussed the upcoming summer art programs for children in the Columbia County library system, highlighting their ability to foster creativity, imagination, and a love for reading. She emphasized the link between art and literacy, showcasing how artistic endeavors enhance reading, writing, critical thinking, and self-expression.
After the informative talk, attendees engaged in a question and answer session with Kate, seeking further insights into the benefits of art programs for children and their integration into education. The audience was captivated by Kate's expertise and enthusiasm, leaving them inspired to support the arts in their community.
To complement the event, the Art League arranged for Canal Coffee Company to provide delicious iced and hot coffee, creating a relaxed and enjoyable atmosphere.
Overall, the May luncheon and membership meeting were a success, demonstrating the Art League's commitment to promoting the arts in our community and providing valuable insights into the summer art programs in the Columbia County library system. The combination of enriching discussion, delightful refreshments, and vibrant atmosphere made this gathering a memorable occasion for all. Our next membership luncheon will be held on June 26th. We look forward to seeing you there!